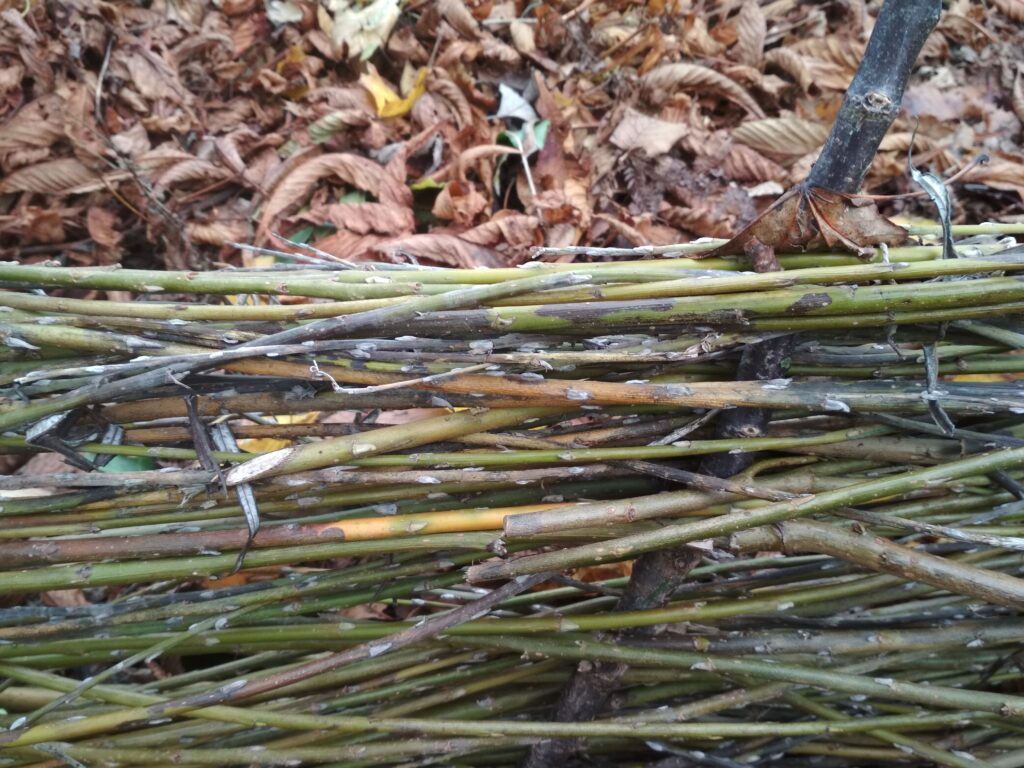 Observation, patience and taking the smallest steps are the bones of this collaborative art project. The work is: tending to a wildlife garden, supporting a space that is well shared by wildlife and humans both; adding plants and trees to it without diminishing the wildlife in it; adding plant species which will support more wildlife; learning the song of local birds; learning the yearly growth cycle of its flora and fauna; learning which plants are edible or medicinal in the wildlife garden, learning which plants could be invasive; learning to take only what is needed and to use all that is taken; learning to bring a present to the garden every time we visit it: a handful of hazelnuts, a leaf pile, a wild strawberry plant, a rock.
Working as a Transform Associate Artist at the Mermaid Arts Centre, Bray, I have continued to collaborate with neighbours to tend to this wildlife garden on an urban patch of land in Bray, County Wicklow.
An open garden, birds, cats, dogs and people of all ages visit it every day. About 15 species of birds nest in the garden, which was the catalyst of the project.
Bird species spotted in the wildlife garden: robin, goldfinch, house sparrow, tree sparrow, great tit, blue tit, greenfinch, blackcap, wood pigeon, dunnock, hooded crow, black crow, magpie, starling, song thrush.
Some of the native Irish plant species currently in the garden are: hawthorn, blackthorn, apple, pear and plum trees, spindle, oak, holly, broom, hazel, ash, birch, guelder rose, sycamore, elder, black currant, white currant, gooseberries, Irish wild garlic, teasel, thistle, nettles, ferns, dandelions, red and white clover, lesser celandine, comfrey, herb Robert, common vetch, sticky-back, creeping buttercup and many more.